Necklace, Silver Crochet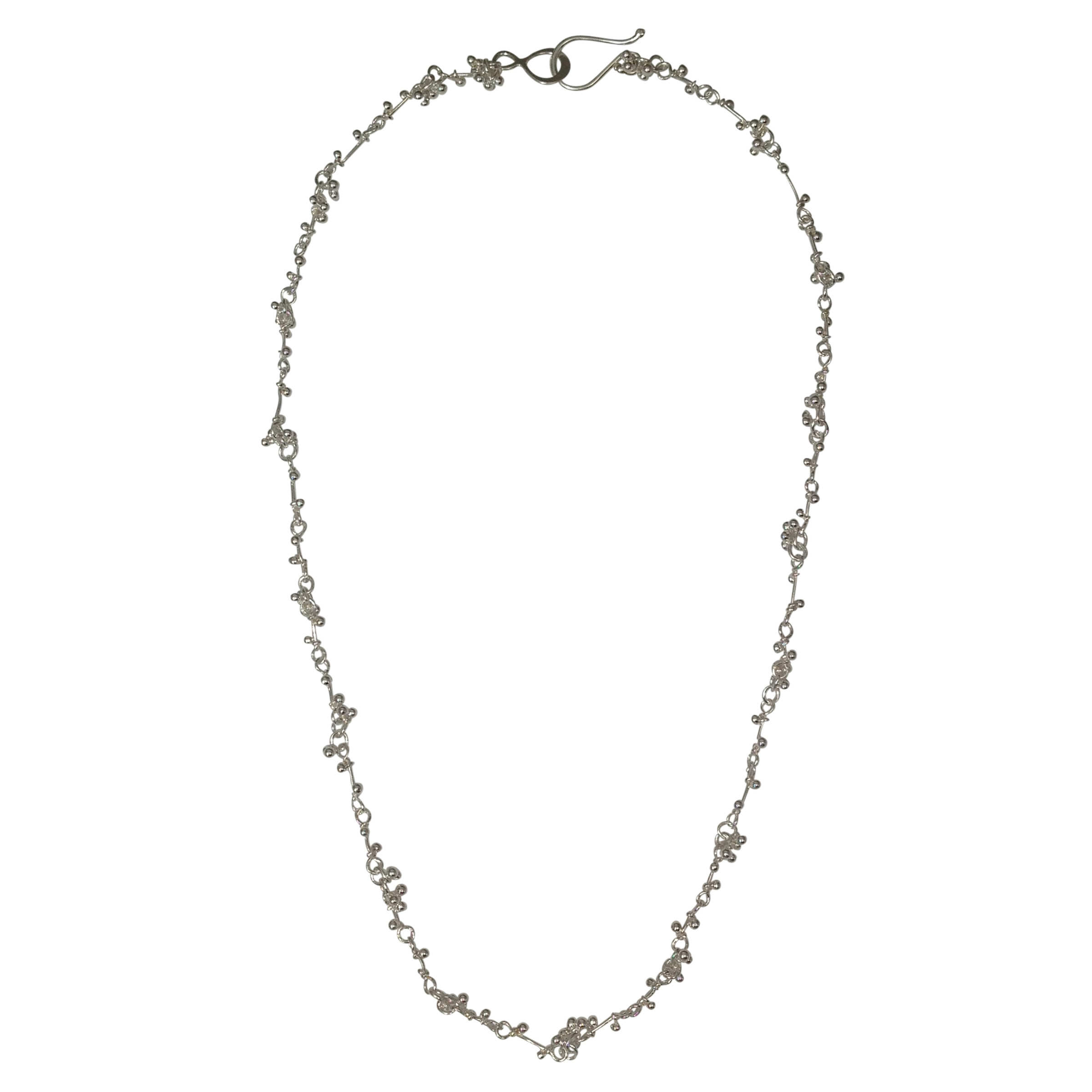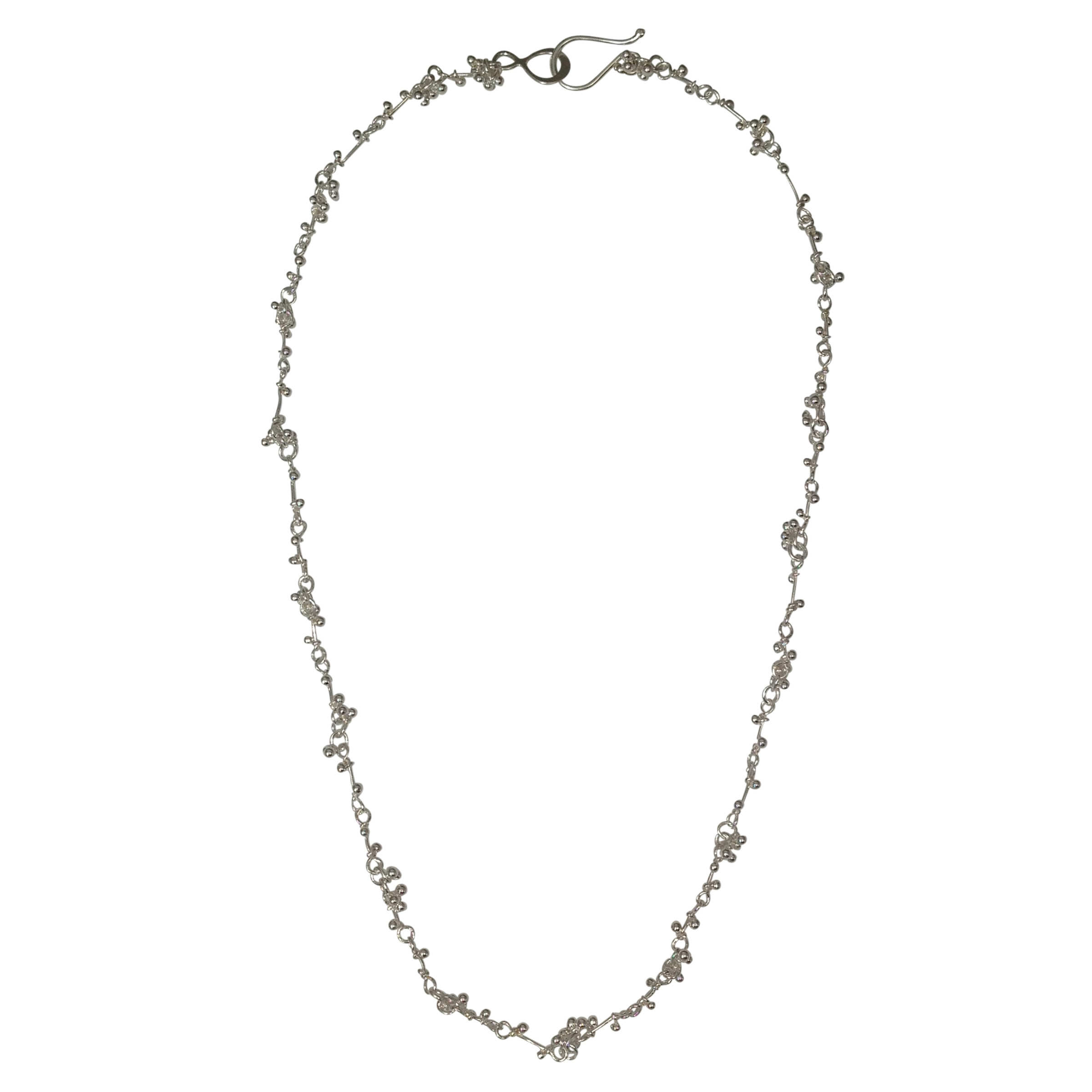 Necklace, Silver Crochet
The ancient art of granulation with a twist. Soft to the touch, romantic, and feminine. Each tiny individual piece is made by hand, a very labor intensive process to create a beautiful piece of jewelry that will be treasured for generations.
Elongated, slender links are our interpretation of crochet into jewelry.
Made by hand in our Connecticut studio, chain work is made using .999 pure silver. Slender clasp design is .925 sterling silver. Necklace measures 18". Other lengths are available upon request. Please allow 2 weeks for delivery.